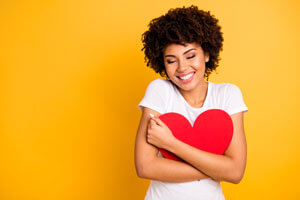 Are chocolates and flowers at the top of your Valentine's Day gift list? Mix it up this year.
Encourage your special someone to seek natural chiropractic care. After all, chocolates can pack on the pounds and flowers wilt after about a week.
On the other hand, chiropractic may give you longer-lasting benefits. This form of natural care helps reduce nerve interference. It may help your special someone experience greater overall health and well-being. That may mean fewer headaches, better posture, improved range of motion, and more.
Chiropractic also may help with a variety of health conditions not normally thought of as spinal complaints. And as Valentine's Day is all about hearts, chiropractic may improve heart health. Some studies show better blood pressure and improved circulation.
This year encourage your Valentine to come in and see us at Universal Chiropractic.
Call us to make an appointment (0411 125 637) or come in and purchase a gift voucher for your loved one.