Dr Kathy Knight (Chiropractor)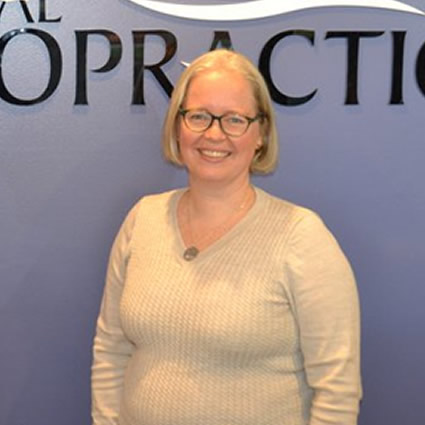 This all started when I was studying physiology, anatomy and neurology at Sydney University and I began to observe the similarities between my health, what I was studying, and chiropractic. I asked Dr David Reynolds, a chiropractor in Drummoyne, Sydney, what was required to become a chiropractor. He said "finish my degree!"  My degree became the prerequisite for entry into the Masters of Chiropractic program at Macquarie University in NSW, Australia. I was now off and away on my life path having found my passion.
During this time I reassessed what was important in my life. I sorted out my 'student life' diet and my social life. I began to look seriously at what I valued in life. I began to focus more on my own health: physically, chemically & emotionally.
I began to see how the experiences of the past, the ones I had a hand in creating and shaping had lead me here, to become a chiropractor.
My Chiropractic Journey
When I was fresh out of Macquarie University I took the plunge and rather then move back home to Canberra I settled on Toowoomba, QLD to begin my chiropractic journey. I worked with a fabulous team of chiropractors there for 4 years before returning to my home town of Canberra, to set up my own practice and start a family.
I first established Universal Chiropractic at the Griffith shops, where we stayed for 10 years, before building our purpose-designed practice in Chifley. We are now able to serve the community in a fresh, modern, spacious, ground floor practice with easy parking.
CHIROPRACTIC CARE »
At Home with Kathy
I live with my husband and best friend Rob and we have three beautiful daughters; Charlotte, Eleanor and Ainslie. They have incredible imagination and creativity and love to play and laugh. They love life and take it on with two hands.  We all enjoy the beach, skiing, rock climbing and camping when time permits. I enjoy pottering in our small organic fruit & vegetable garden with my children and using the produce to make fresh, wholesome home cooked meals!
Ready to Get Started?
Please call our Chifley office to arrange a time so that we may meet.
---
Dr Kathy Knight | 0411 125 637